About us    |    The team    |    Clear vision
Amichay Ziv – Founder
CEO
Amichay has 20 years' experience running complex hardware and software projects from ideation to product delivery. His work has featured in some of the highest profile product design in the food, healthcare and defense projects in Israel. Amichay has a BSc. in Electrical Engineering from the Technion Institute of Technology, Haifa.
Dr. Oren Kapah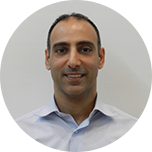 CTO
Dr. Kapah has extensive technological and business acumen having worked for the past 18 years in companies such as Renigen, Orckit Communications and KK Strategies (Founder). He earned a PhD and MSc. in Computer Science, an MBA and BSc. in Computer Science and Mathematics, all from Bar-Ilan University.
Michael Gotesdyner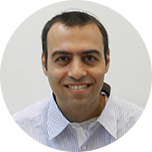 RT Software Engineer
Michael has specialized in providing real-time, product level software and firmware for over a decade. Among his many clients are Rafael, Syneron and Brainsway. Michael has a BSc. in Electrical Engineering and a BSc. in Mechanical Engineering from the Technion (both Cum Laude).
Simchi Cohen
Technical and logistic manager
Simchi, served in the Israeli Defence forces as an electrician both on Navy ships and on land bases. He is a licensed electrician, with a bachelor's degree in electrical and electronic engineering. He has vast experience in working with electric installations, repairs and designs for emergency systems.
Eliran Dahan
CMO
Eliran achieved the rank of captain in the Israeli Defence Force. He spent several years in the career army in a combat unit and left to study business administration and marketing.
Project manager at Sony PlayStation Israel, and marketing manager in an industrial development and control company. With specialization in intelligent home programming and advanced lighting.