About us    |    The team    |    Clear vision
Amichay Ziv – Founder
CEO
Amichay has 20 years' experience running complex hardware and software projects from ideation to product delivery. His work has featured in some of the highest profile product design in the food, healthcare and defense projects in Israel. Amichay has a BSc. in Electrical Engineering from the Technion Institute of Technology, Haifa.
Dr. Oren Kapah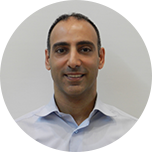 CTO
Dr. Kapah has extensive technological and business acumen having worked for the past 18 years in companies such as Renigen, Orckit Communications and KK Strategies (Founder). He earned a PhD and MSc. in Computer Science, an MBA and BSc. in Computer Science and Mathematics, all from Bar-Ilan University.
Eyal Isman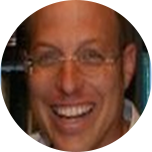 CBDO
With over 20 years working with start-ups in the technology and cleantech space, his value as a legal and strategic consultant has been successfully utilised in various C-Level roles. In addition to being a Founder/Owner of holding companies for solar power plants, Eyal holds an LLB and LLM from Bar Ilan University and an EMBA from the Hebrew University.
Michael Gotesdyner
RT Software Engineer
Michael has specialized in providing real-time, product level software and firmware for over a decade. Among his many clients are Rafael, Syneron and Brainsway. Michael has a BSc. in Electrical Engineering and a BSc. in Mechanical Engineering from the Technion (both Cum Laude).
Alon Goldman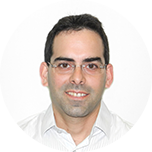 Hardware Manager
Alon has been an integral part of many complex software and hardware projects for over a decade with as primary focus on product hardware from ideation down to actual production. Alon holds a BSc. in Electrical Engineering from Tel-Aviv University.